Design - www.in-the-castle.net

Corporate Identity development for enterprise and individual client, Art direction related to music and fashions. Jazz label "PRIMO" & event produce. since 2007.
www.in-the-castle.net
Please do not reproduce without prior permission. If found, access from your country will be disabled, and we will have to introduce a password system to this blog.
Contact Us
To see my work, please click on the galleries below.

このサイトに掲載のイラスト・写真・文章の無断転載を禁じます。
Music - www.dj-jyounai.net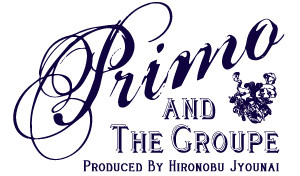 Very very happening cat in Tokyo as a DJ, promoter, and Primo & The Groupe.
Hironobu is currently the resident DJ for
organ bar in Shibuya,
club OTO in Shinjuku.
You may follow his radio DJ proposal at monthly radioshow "Forever" on Shibuya FM 78.4MHz.
Currently involved with numerous new music productions on his own label. The project "PRIMO & THE GROUPE" are PRIMO - Dj Primo Records Producer, Hironobu Jyounai - and the Groupe from one of jazz metropolis in the world, Tokyo. it starts as a project to spread the concept of jazz party "PRIMO" to more people.
Hironobu has already had successful releases. "A Child Runs Free e.p" was featured on on Gilles Peterson World Wide, "Music For Jazzdancers"(Freestyle-UK), Contemporary Jazz"(Tramp-Ger) and had a great reaction from domestic and foreign hard diggers as "Great dance track with a conscience!"
In 2010, We've got Long-awaited new work "March Of The Goober Woobers e.p." Including Two of full energy ver. of highly rare jazz funk. "SUN e.p." (Inc. Patchworks Remix) was released in the summer of 2012. About next work, "MOVEMENT e.p.", Release is scheduled in the SPRING of 2013.
www.dj-jyounai.net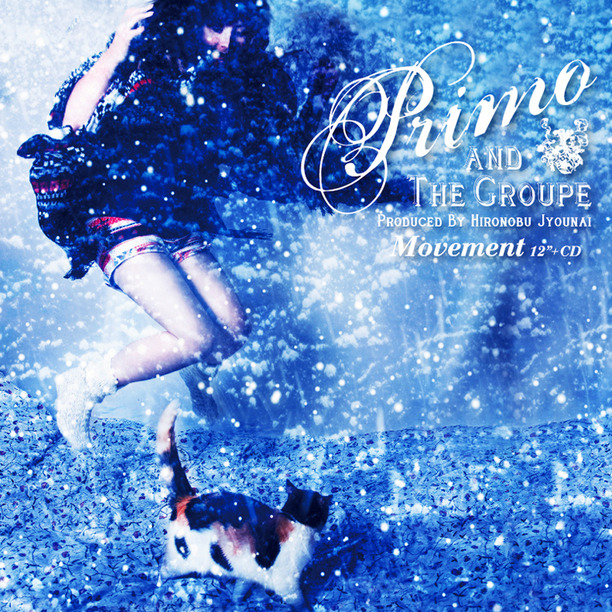 PRIMO - www.jazz-primo.net
PRIMO Label - jazz-primo.net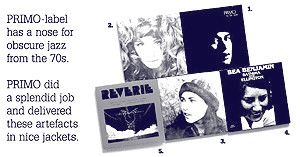 About reissue work: The Japanese Primo-label has a nose for obscure jazz from the 70s. Primo did a splendid job and delivered these artefacts in nice jackets.
www.jazz-primo.net